Press Reviews on Art Laboratory Berlin
2016-17
2015
2014
2013
2012
2011
2007-10

presse@artlaboratory-berlin.org
+49 152 0599 8318/ +49 173 621 63 47

Archive of Press releases and reviews: (click here)

Award for Art Laboratory Berlin

We are very pleased to announce that Art Laboratory Berlin has for the second time been awarded the "Prize for Berlin Project Spaces and Initiatives". We thank this year's jury and the Berlin Senate Department for Culture and Europe for this great honour.

We consider the award as a validation of our hard work over the last years with exhibitions, seminars, workshops and conferences on current topics in art & science. We are especially thankful to the artists we have worked with, as well as our colleagues and supporters, with whom we were and will be able to realise our projects.

More information: https://www.berlin.de/sen/kultur/en/funding/funding-programmes/visual-arts/artikel.230096.en.php


Next event:

Lecture & Performative Workshop

Margherita Pevere | Anatomy of an inter-connected system
15 July, 2017, 2-6PM
10/ 7 EUR - Limited places, please register: register@artlaboratory-berlin.org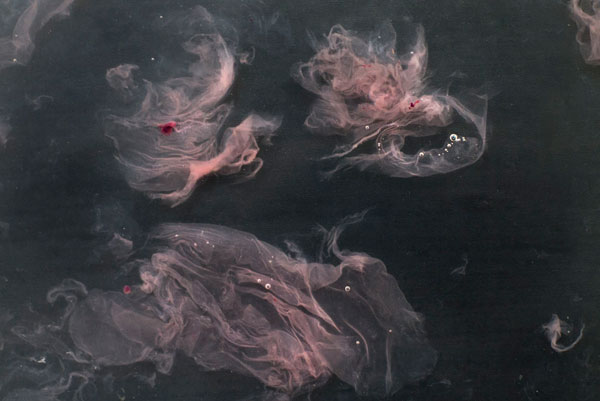 Growing cellulose (bacterial culture in liquid medium), Margherita Pevere, 2016. Photo: Margherita Pevere

Starting point of this seminar is the artist's research at the junction of visual arts, theoretical inquiry and investigation of biological processes. The seminar will focus on the discourses regarding human-nature relationship in the frame of today's environmental crisis and how artistic practices involving living organisms and technology can innovatively contribute to the debate. How can artists problematise the complex interconnection between humans and the biosphere in a hyper-technological era? With what kind of aesthetic and ethical implications? The project aims at engaging the audience in a performative discussion with a visual outcome.

The seminar is structured in two parts: a presentation and a participative performance. In the presentation, Pevere will introduce key concepts in the history of human relationship towards nature and how these have influenced society, religion and knowledge production. How did humans perceive nature in the Middle Ages? And in the Renaissance? How did this affect society and the arts? What are Anthropocentrism and the Anthropocene? Moving from this theoretical overview, Pevere will critically present her own artistic practice along with a selection of other artist's works involving organic matter and technology. In the participative performance, the artist will engage a discussion with the audience about the themes of anthropocentrism and relationships between human and non-human living beings. Ethical aspects of the presented artistic practices will be addressed. During the discussion-performance, the artist will draw and write notes about the debate on a sheet of paper as large as the gallery wall and invite members of the audience to do the same. The resulting graffiti will be a visualization of the discussion as well a symbolic map of the interconnections between humans and the biosphere.

Deeply fascinated by biological processes, Margherita Pevere is a visual artist and researcher investigating decay and transformation of human and non-human matter. Her practice features a unique combination of organic and technological materials: she grows bacterial cultures, manipulates paper and photographic film, collects organic relics, captures ephemeral lights with digital video and plans to store a digitized collection of memories on bacterial genome. Pevere received a Masters at the Berlin University of the Arts and is now a PhD candidate in Artistic Research at Aalto University in Helsinki (FIN). She is member of the Finnish Bioart Society. Most recent exhibitions include the Article Biennial – i/o lab, Stavanger (NO) and State Festival, Berlin.
margheritapevere.com

With the generous support of:




Media partner:




Cooperation partner:


Nonhuman Agents in Arts & Culture

Nonhuman Agents takes into account recent philosophical approaches which question anthropocentrism. These discourses emphasize the non-human perspectives through object-oriented ontology (Harman and Meillasoux); discuss nonhuman / human encounters (Haraway); postulate a 'posthumanism' (Braidotti); and examine various posthuman performative strategies such as intra-acting (Barad). A new 'de-centring' lets us draw our attention to a reality that can no longer be described in purely anthropocentric parameters.





Workshops & Lectures
Through workshops and lectures, four international artists, living in Berlin, invite the public to think about the non-human by means of selected artistic, performative and scientific methods. Mushrooms, mosses, lichens and bacterial processes, as well as Berlin wetlands, play a central role.

Alanna Lynch | Gut feelings
18 June, 2017

Margherita Pevere | Anatomy of an inter-connected system
15 July, 2017

Theresa Schubert | The forestal psyche
26 & 27 August, 2017

Sarah Hermanutz | ill-at-ease seep
28 October 2017


2-day-Workshop
Heather Barnett + plan b (Sophia New & Daniel Belasco Rogers) | Swarm | Cell | City
23 & 24 September, 2017

This 2-day workhop is a participatory experiment on art, performance and biology that precedes the exhibition Nonhuman Networks. The project invites the participants to view the city of Berlin by the nonhuman perspectives of the intelligent single-cell organism Physarum polycephalum and GPS tracking.

Exhibition
Nonhuman Networks
Heather Barnett| Saša Spačal with Mirjan Švagelj & Anil Podgornik
Opening: 30 September, 2017 | Exhibition runs: 30 September - 26 November, 2017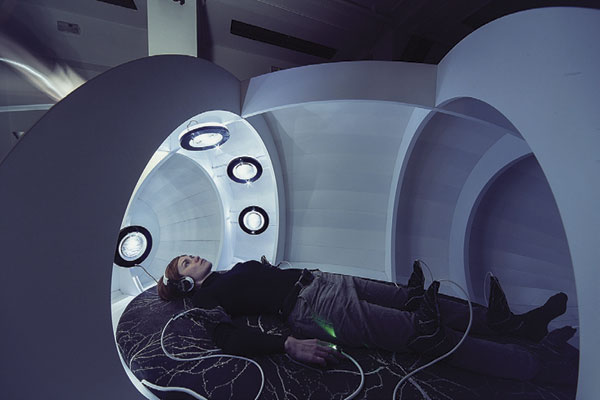 Saša Spačal, Mirjan Švagelj und Anil Podgornik, Myconnect, Installation, 2014, Damjan Švarc / Kapelica gallery photo archive
The exhibition presents an aesthetics of new forms of communication between human and non-human actors. How does the world's largest single celled creature function as a computer? Can we tap into the so-called 'Internet of trees'? Performative works act as enablers for the audience to engage in non-linguistic forms of awareness and contact with several deceptively simple life forms.


Interdisciplinary Conference
Nonhuman Agents in Art, Culture and Theory
24-26 November, 2017

Finally, an interdisciplinary conference will bring together international artists, scholars, and natural scientists from different disciplines to discuss artistic, philosophical, ethical and scientific approaches to nonhuman agents. The previous positions from the Nonhuman Subjectivities series will also be taken into account.

With the generous support of:




Media partner:




Cooperation partner:




Last Events:

Performative Lecture & Workshop

Alanna Lynch | Gut feelings

18 June, 2017, 2-6PM (in English)
10/ 7 EUR - Limited places, please register under: register@artlaboratory-berlin.org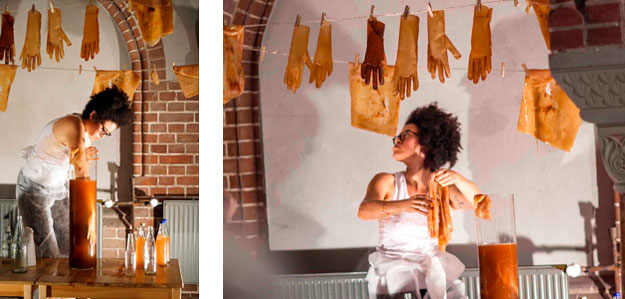 Photograph to the left: Matthias Reichelt/ Photograph to the right: Florian Denzin

As part of her ongoing research Alanna Lynch has been growing the microorganisms that produce kombucha tea. Through the process of fermentation this symbiotic colony of bacteria and yeasts (SCOBY) produces a cellulose material that is slimy and smells strongly while wet and can be dried and used as a textile. However, Lynch's interest in working with this life form goes beyond the material properties. Throughout this research Lynch has been actively consuming the microorganisms by drinking the tea. Given that about half of the cells in the human body are bacterial cells and acknowledging the microbiome-gut-brain axis whereby bacteria in the gut have been shown to effect the mind, how people think, feel and even behave, bacteria can be seen as radical in the potential it has to challenge categories such as subject/object, mind/body and human/non-human.

Lynch will present her research in the form of a performative lecture and workshop, a format that reflects the interdisciplinarity of the content. She will discuss theoretical issues including notions of subjectivity and agency while serving the kombucha drink to participants. In this way they become physically implicated in the work. The lecture will not only present facts and ideas but make use of a strong affective dimension. The workshop will explore the aesthetic and sensory properties of the SCOBY in a hands-on session that will get wet and messy. A strong focus in the performance will be on the smell and the substance in relation to our bodies, both inside and out. At the end participants will get a sample to take home, where they can continue to grow it on their own, making the substance literally contagious.


Alanna Lynch (CA/DE), a performance artist working with organisms, textiles and research, draws on a varied background in biology, psychology and activism. Her work explores how affects, in particular those associated with feelings of fear and disgust, are constructed and the aesthetics surrounding them. She holds a BA in Psychology from Queen's University in Kingston, Canada, a BFA from Concordia University in Montreal, a Master of Library and Information Studies from McGill University in Montreal and an MFA from Valand Academy in Gothenburg. She has exhibited and performed internationally and recent awards include the Eric Ericson Foundation Grant (2015, Sweden) and the Goldrausch Künstlerinnenprojekt Scholarship (2016). She is currently a visiting lecturer at Kunsthochschule Weißensee and a member of the collective Smell Lab.
www.alannalynch.com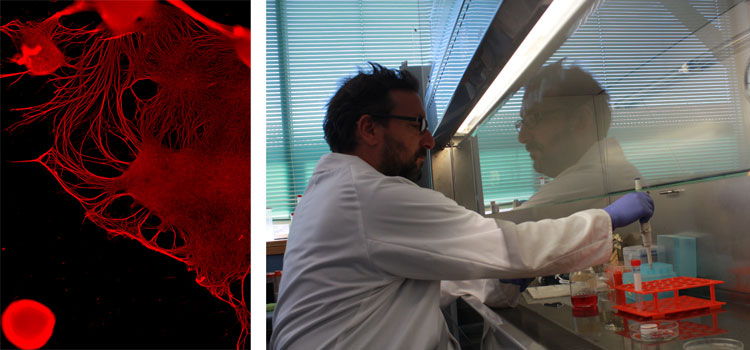 Artist Talk with Guy Ben-Ary
May 5, 2017, 8PM

Guy Ben-Ary is an artist and a researcher at Symbiotica (University of Western Australia, Perth) an artistic laboratory dedicated to the research, learning and hands-on engagement with the life sciences. Recognised internationally as a major artist and innovator working across science and media arts, Guy specialises in biotechnological artwork, which aims to enrich our understanding of what it means to be alive. Guy's work focuses on tissue engineering, microscopy and biological imaging. His research explores a number of fundamental themes that underpin the intersection of art and science; namely life and death, cybernetics, and artificial life. Much of Ben-Ary's work is inspired by science and nature. His artworks utilise motion and growth and biological data to investigate technological aspects of today's culture and the re-use of biological materials and technologies.

In his talk Guy Ben-Ary will present some of the methodologies and theories that underpin his artistic practice by using as examples, four of his major projects completed over the last decade: MEART, The Silent Barrage, In-Potentia, and CellF (see below). He will discuss issues related to terminology, ethics and robotic embodiment as an artistic strategy and his artistic attempt to match bio-engineered neural networks to artistic, robotic bodies.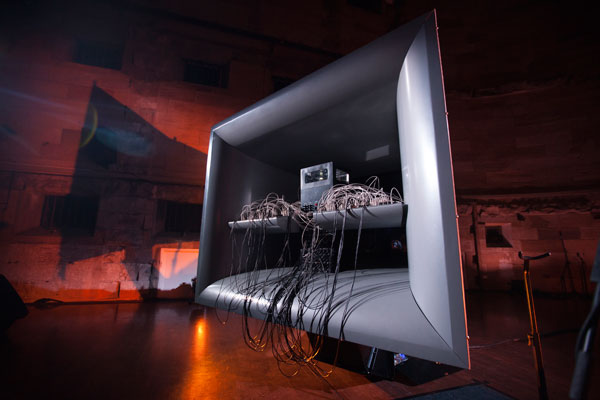 CellF, a neural synthesizer, will perform with Schneider TM (12 May) and Stine Janvin (13 May) as part of Technosphärenklänge #3 at HKW
12-13 May, 2017
The third edition of the Technosphärenklänge series, produced by the HKW in collaboration with CTM Festival, will present musical projects operating at the border of art and science. Three projects – the world's first neural synthesizer that performs with human musicians; water droplets levitated and shaped by sound waves; and the interconnection of spatial sound and high-energy lasers – make current notions of materiality tangible and fundamentally re-think the relationship between nature, technology and human consciousness. All three projects require intensive research and constant collaboration between the artists, natural scientists and technologists. The following day, lectures and talks hosted together with Art Laboratory Berlin will explain the research and science behind the performances, and discuss the works' social implications.
More information

Haus der Kulturen der Welt (HKW) John-Foster-Dulles-Allee 10, 10557 Berlin
12.5.2017 - CONCERTS
19:00 CELLF in performance with Schneider TM
20:00 FORCE FIELD by Evelina Domnitch & Dmitry Gelfand
21:00 LUMIÈRE III by Robert Henke
Tickets 22/18€ reduced
13.5.2017 – TALKS & CONCERTS
15:00–18:00 LECTURES & DISCUSSION with Guy Ben-Ary. Nathan Thompson, Evelina Domnitch & Dmitry Gelfand, Robert Henke. Moderated by Christian de Lutz (Art Laboratory Berlin)
18:00 CELLF in performance with Stíne Janvin
Free entrance

A Projekt of HKW and CTM Festival in cooperation with Art Laboratory Berlin





Most recent exhibition:

Nonhuman Subjectivities: Under-Mine.
Alinta Krauth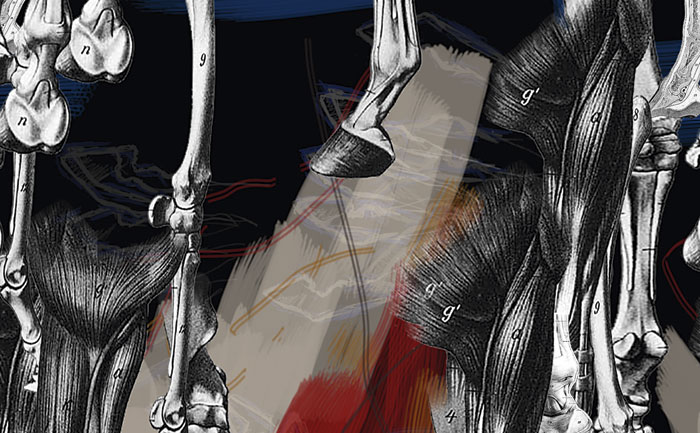 Alinta Krauth, Under-Mine, interactive video installation, still from animation (detail), 2017

Vernissage: Saturday 25 February, 2017 at 8PM
Artist talk: 26 February, 2017 at 3PM
Exhibition runs 26 February- 2 April, 2017, Fri -Sun 2-6PM and by appointment

The exhibition project investigates the problematics and possibilities of communicating nonhuman perception through the interface of artistic practice and new technologies. By means of interactive and non-interactive video that use generative and time-based techniques the Australian artist Alinta Krauth considers potential narratives of animals under threat from climate change.

Australian artist Alinta Krauth 's new project Under-Mine (2017) was specially developed for Art Laboratory Berlin. She has used video, generative art, data visualisation and an intensive study into the science of animal perception and cognition to propose narrative paths towards a meeting point of the human and nonhuman. Taking into account that each species' way of sensing the world is unique, and often beyond the ken of human experience, Krauth makes use of a diverse technological toolbox to navigate and translate nonhuman perceptions.

The video installation Under-Mine on the right wall invites the viewers to reflect on four creatures and their attempt to survive a species die-off - the microbat, the rock lizard, the woodlouse and the wild horse. This narrative is set out as a timeline: from acceptable climate levels to catastrophic. The viewer navigates the world as the creature undergoing sensory change. The higher the level goes, the more the world becomes confusing, faster or slower, more abstracted. The artist created these computer animations by means of data generated video and sound, hand drawn animation, and digital interactive elements, introducing abstract visual and aural perception as language, interaction with an immersive environment, and a sense-oriented, rather than linear narrative.

The four computer animations on the left wall aesthetically reflect the issues of climate change for each of the four chosen species and their particular types of perception: specifically chosen are echo-locating micro-bats; rock lizards who use chemoreception to identify territories and suitable mates; woodlice, who use their ability to sense humidity as a decision marker for movement and location - this hygroreception is not the only sense they use to control movement, thigmokinesis and phototaxis also play roles; and propriocetion in the case of the Kaimanawa wild horse of New Zealand.

Another digital sketch reflects about further species. There are many other creatures whose senses will be, and are being, affected by the human-made changing climate. Some examples are sea turtles with their ability to return home using magnetoreception. Some species of fish are losing olfactory cues that allow them to forage and sense predators.
For the computer animations Alinta Krauth used a mixture of frame-by-frame animation, time-based code-generated animation, and digital drawing. Due to their computer-generated nature, the original interactive versions will never play the same way twice. They are a conversation between the artist who creates the imagery and sets the parameters, and the computer, which executes those parameters. Accompanying sound is also created by the artist, using a mixture of field recordings, data-generated sound, and postmodern notation techniques for composition.
The project makes use of a tradition of interactive and game related electronic art, which connects the human body to storytelling, but proposes using this to explore the possibilities of inter-species empathy. Through interaction the audience wavers between being a character, a creator, and a viewer. While the artist is well aware that narrative is itself a very human construct, and that any attempt to experience animal perception is bound to be inherently anthropocentric, Under-Mine seeks to push at the boundaries between the human and animal, and dislodge us from our usual subject-object relation to the nonhuman.
-Regine Rapp & Christian de Lutz (curators)

More on the Nonhuman Subjectivities series
Exhibition text as .pdf
art-in-berlin.de, going wrong, turning back, inflexible - Kommunikation mit der nichtmenschlichen Kreatur
ITB Berlin News, Nonhuman Subjetivities: Under-Mine. Alinta Krauth (p.38)



Previous Events:


Mycelium Network Society
February 24,2017
Art Laboratory Berlin will be taking part in the discussions at the opening event of the Mycelium Network Society (part of transmediale ever elusive).
silent green Kulturquartier
Gerichtstraße 35
13347 Berlin
DIYBio NOW
17 Feb. 7-10PM
18 Feb. 12-8PM
19 Feb. 12-6PM

DIYBio faire Organized by Biotinkering Berlin
The three-day bio-fair brings together the players in the Berlin biohacking scene for a series of hands-on workshops, talks and a special exhibition featuring unique DIY laboratory equipment. The bio-fair focuses on the elusiveness of nature, trying to rebuild the lost connection between humans and the oldest organisms on Earth: bacteria, algae and fungi.


SciArt Café with BIOMOD and iGEM Team Berlin
29 January, 2017 3-6PM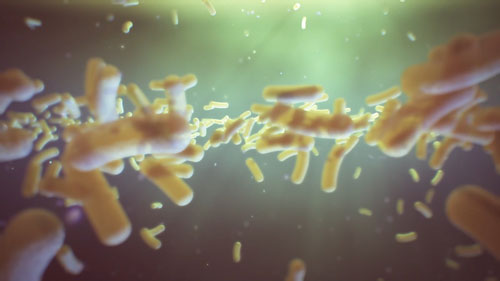 The iGEM Berlin team (http://igem.berlin/) presents their fifth SciArt Café. Under the main theme of "Synthetic Biology - a toolkit for solving humanity's problems" we will hear scientists and artists working with bioscience and afterwards discuss topics of synthetic biology.
1. Nikolaj Koch - Introduction into SynBio, iGEM Berlin 15-17, Using Synthetic Biology to clean our water from microplastics
2. Svenja Nierwetberg - Searching for parasites - Using synthetic biology for diagnostics (iGEM Charité)
3. Prof. Vera Meyer - Fungal Bioart : Combining scientific and artistic approaches in microbiology
4. plus additional talks on biology and the arts

Art Laboratory Berlin's upcoming events for January & February 2017 are part of the Vorspiel programme of the transmediale and CTM 2017





Previous exhibitions and events: (click here)



Publications!

[macro]biologies & [micro]biologies. Art and the Biological Sublime in the 21st Century. Ed. by Regine Rapp & Christian de Lutz, Berlin 2015. More information
Press release as .pdf

Online Publication:
We are proud to share with you our online-publication of the international interdisciplinary 2-day SYNAESTHESIA-Conference, held by Art Laboratory Berlin in the summer 2013:
Synaesthesia. Discussing a Phenomenon in the Arts, Humanities and (Neuro-)Science