KONFERENZ:
Synaesthesia.
Discussing a Phenomenon in the Arts, Humanities and (Neuro-)Science


5./6.Juli 2013
Theater Glaskasten, Prinzenallee 33, Berlin-Wedding

Als theoretische Ergänzung zur Ausstellungsreihe SYNAESTHESIA (Oktober 2012 - Juli 2013) hat Art Laboratory Berlin die internationale interdisziplinäre SYNAESTHESIA-Konferenz konzipiert, um das Gebiet multisensorischer Wahrnehmung weiter zu erforschen und theoretisch zu befragen.

Der Begriff "Synästhesie", aus dem Griechischen "Aisthesis" ("Empfindung", "Sinneseindruck") und "syn" ("zusammen", "gemeinsam"), meint die Erfahrung zweier oder mehrerer Sinneseindrücke zur selben Zeit. Heutzutage ist in der Natur- und Geisteswissenschaft sowie der zeitgenössischen Kunst ein auffallend starkes Interesse für gekoppelte Sinneswahrnehmungen zu erkennen. Dies ist nicht verwunderlich: Unser gegenwärtiges alltägliches Leben hat in den letzten Jahren mehr und mehr multimediale und multisensorische Verfahrensweisen evoziert. Diese radikale technologische Entwicklung der letzten 25 Jahre wird besonders deutlich im Bereich der Kommunikationstechnologie: Musikvideo (Text, Musik, Farbe), Computer (als "totales" sensorisches Objekt), sowie die neusten vielfältigen Formen der Mobiltelefone, die längst nicht mehr nur für Anrufe, sondern auch als Photokamera, Musikplayer oder Computer gebraucht werden.

Es ist das Ziel von Art Laboratory Berlin, die spezifischen Impulse unserer modernen komplexen, synchronisierten und technisierten Gesellschaft auf das Phänomen der Synästhesie mit ihrer markanten Form der sensorischen Fluktuation zu erfassen. In der Konferenz haben wir die Themen aus verschiedenen wissenschaftlichen Bereichen (den Geisteswissenschaften, der Kunst sowie den Natur- und Sozialwissenschaften) in Bezug sowohl auf den historischen Kontext als auch auf die zeitgenössische Forschung diskutiert. Dabei wurden folgende Themen reflektiert: Synästhesie und der neurologische Diskurs (Gedächtnis und Erkenntnis; Sinneswahrnehmung); Synästhesie – zwischen Wahrnehmung und Subjektivität; Synästhesie und Sprache; synästhetische Modalitäten (Graphem-Synästhesie; Synästhesie in Verbindung mit Geruch, Geschmack, Berührung, Bild und Ton); Synästhesie in der Kunst-und Kulturgeschichte (Bildende Kunst, Literatur und Film); Synästhesie und die digitale Welt (Synästhesie im 21. Jahrhundert).

Konzept der Konferenz: Regine Rapp & Christian de Lutz, Art Laboratory Berlin
Realisierung der Konferenz: Das Art Laboratory Berlin-Team: Regine Rapp, Christian de Lutz, Olga
Shmakova, Chiara Cartuccia, Chiara Massari, Anastasia Shavlokhova, Ashley Chang.
Postproduktion & Filmschnitt: Eirini Kokkinidou, Christian de Lutz


CONFERENCE_PROGRAM and documentation (excerpts)

Friday, 5 July, 2013

The exhibition "Translating, Correcting, Archiving" will be open from 9AM-8PM.
9:30: Registration
10:00
Regine Rapp, Christian de Lutz (Art Laboratory Berlin)
Welcome and Introduction
Keynote / Moderator: Regine Rapp
Hinderk M. Emrich (Director of the Center for Psychological Medicine, Hannover)
Synaesthesia, Synaisthesis and the Enhancement of Coherence
11:30 // BREAK
11:45
Defining Synaesthesia // Moderator: Regine Rapp
Ditte Lyngkær Pedersen (Artist, Århus)
Why is Green a Red Word?
Sina A. Trautmann-Lengsfeld (Dept. of Neurophysiology and Pathophysiology, University Medical Center Hamburg-Eppendorf, Hamburg)
Multisensory Processing in Synaesthesia

13:45 // LUNCH BREAK
14:45
Translating Synaesthesia // Moderator: Christian de Lutz
Polina Dimova (Institute for Russian and Comparative Literature, Oberlin College, Ohio)
Synaesthesia at the Fin-de-Siècle: Art and Science

Eva-Maria Bolz (Artist, Berlin)
Der Innere Monitor
James Rosenow (Cinema and Media Studies, University of Chicago)
Translated Modes of Poe-etic Synaesthesia in Early Amateur Cinema (Charles Klein's "The Telltale Heart" and J. Sibley Watson's "The Fall of the House of Usher")
16:45 // COFFEE BREAK
17:15
Sound and Vision as Synaesthetic Phenomenon // Moderator: Chiara Cartuccia
Birgit Schneider (Institute for Arts and Media, University Potsdam)
On Hearing Eyes and Seeing Ears. Berlin Optophonia in the 1920s.
David Strang (Artist, Plymouth)
Transmission + Interference
19:00 Reception at Art Laboratory Berlin

Saturday, 6 July, 2013
The exhibition "Translating, Correcting, Archiving" will be open from 9AM-8PM.

10:00
Synaesthetic Sensations in Cultural History, Film and the Visual Arts // Moderator: Regine Rapp
Eva Kimminich (Institute for Romance Languages, University Potsdam)
The Five Senses: From Cooperation up to Specialization. Observations on a Historical Development
in the Occident
Caro Verbeek (Royal Academy of Arts Amsterdam, Rijksmuseum Amsterdam)
Inhaling History of Art - On the Role of Olfaction during the Avant-Garde

Gertrud Koch (Institute for Film Studies, Free University Berlin)
Word and Object in Film - a Synaesthetic Presentation
12:30 // LUNCH BREAK
14:00
Synaesthetic Laboratories of Art & Science // Moderator: Olga Shmakova
Madi Boyd (Artist, London)
The Point of Perception - On Collaborations Between Artists and Neuroscientists
Agnieszka Janik (Dept. of Psychology, Goldsmiths, University of London)
Synaesthesia for Colour is Linked to Reduced Motion Perception
16:00 // COFFEE BREAK
16:30
Synaesthesia and the 21st Century // Moderator: Christian de Lutz
Katharina Gsöllpointner/ Romana Schuler (Media Arts/ Art History, University of Applied Arts, Vienna)
Digital Synaesthesia - Introduction into a New Project
Romi Mikulinsky (Macquarie University, Sidney/ Bezalel Academy for Arts and Design, Jerusalem)
From Page to Screen - The Presence and Future of Reading
18:00
Final Discussion


Programm als .pdf

Abstracts als .pdf
Kooperationspartner:

&nbsp &nbsp &nbsp

Mit freundlicher Unterstützung von: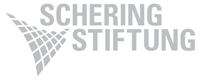 Media-Partner:

******
arthist.net, 18. Oktober 2013, Synaesthesia. Discussing a Phenomenon in the Arts, Humanities & (Neuro-) Science von Nadine Marker und Sophie Kitching
portal kunstgeschichte, 29 July 2013, Synästhesie – Eine internationale transdisziplinäre Konferenz versucht eine Integration von künstlerischen und wissenschaftlichen Positionen zum Thema, by Gerhard Scharbert

gallerytalk.net, 14 July 2013
In Zusammenhang mit der Austellung bei Art Laboratory Berlin:
Synaesthesia/4: Translating, Correcting, Archiving
Eva-Maria Bolz / Ditte Lyngkær Pedersen / Andy Holtin
Mehr Informationen
und Synaesthesia / 3: History of the Senses
Synaesthesia / 2: Space and Perception
Synaesthesia / 1: The Orange Smell of November