We are glad to announce our new publication:
[macro]biologies & [micro]biologies. Art and the Biological Sublime in the 21st Century.
Ed. by Regine Rapp & Christian de Lutz, Berlin 2015
More information here...


Next exhibition: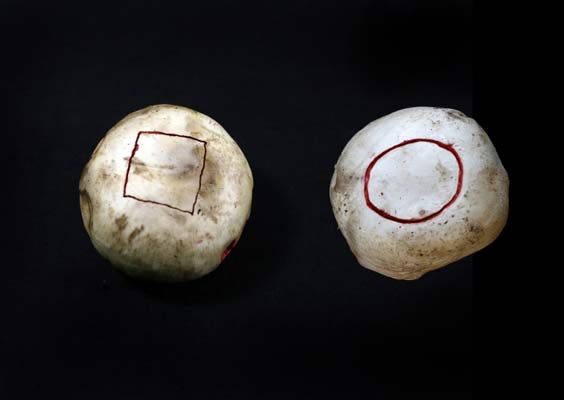 Theresa Schubert // Growing Geometries - Evolving Forms
Exhibition runs: 29 August– 20 September, 2015
Opening: 28 August, 2015 8PM

The exhibition is the practical part of her PhD dissertation at the Bauhaus University Weimar. In the words of Theresa Schubert: "The exhibition presents works on the subject of 'membranes'. A membrane appears in both the exterior and interior of living beings; in the case of a cell membrane it is part of the smallest building block of life, but it is also as a synonym for skin, which separates two different states. In media technology, the membrane is an essential component, which transmits surge waves, like speakers or a microphone. In this sense, the presented work should transmit its vibrations to the outside world or reflect external influences. The membranes as parchment is the focus of work Growing Geometries I. The artist tattooed mushrooms in an early stage and observed changes in the tattooed images during their growth, caused by elongation of the fungal membrane. In the exhibition, an installation with growing mushrooms will be constructed and investigating the generation of images/ shapes by biological organisms."

The artist Theresa Schubert, born in 1980, conducts research at the intersection of art, biology, and technology. She has studied Media Arts & Design at the Bauhaus University Weimar. Her artistic practice combines various media such as audiovisual installations, photography or work on paper which deals with the phenomena of nature not only as a source of inspiration, but as a material and critical process. By means of transdisciplinary methods, such as the re-enactment of scientific experiments, biohacking, theoretical analysis and collaborative practices, her work deals with the themes of self-organization, computational geometry and morphology. The starting point for her experiments are simple organisms that arranged in setups have the opportunity to grow and develop - always under the control of the artist - sometimes in interaction with people and visitors.

Theresa Schubert's work has been exhibited internationally. Venues include; Ars Electronica, Linz, Salzburg ARGE culture, Newcastle Region Art Gallery, Electro Fringe Festival, Art & About Sydney Festival, Istanbul Biennial, European Media Art Festival and KIBLA Maribor. Additionally, the magazines "Wired" (Sep. 2013) and "Art in Berlin" (April 2014) have reported on her work.



Most recent event:

26-28 June, 2015 - Plan Bienen
A project by Tessa Zettel and Sumugan Sivanesan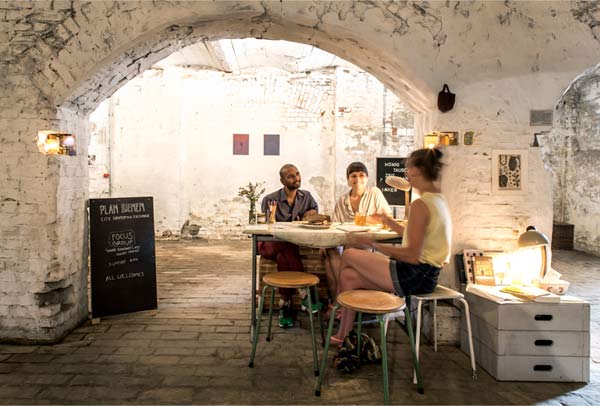 Opening: 26 June from 8PM
Brunch and Talk: 28 June 12-2PM (RSVP at hallo@planbienen.net)
Viewing open 27-28 June, 2015 from 2-6 PM

Plan Bienen is an ongoing research project developed by Sydney-based artists Tessa Zettel and Sumugan Sivanesan during their residency at ZK/U - Centre for Art and Urbanistics in Berlin in 2014.
With Plan Bienen the artists attempt to make real and speculative connections between two parallel crises – one within European economic systems and the other in honeybee ecologies. Considering Berlin's development as a multicultural 'creative' capital, the artists take the local histories and current popularity of urban beekeeping as an entry point to explore expanded possibilities for non-monetary economies and new social habits already present within Berlin's food systems, intercultural gardens, migrant networks and 'hausprojekts'. In the process they ask what kinds of promising 'more-than-human' futures might today's city bees lead us towards.

'Plan Bienen: Statements of Profit and Loss,' will be open Friday evening, as well as Saturday and Sunday from 2-6PM, and will show documents and artefacts generated by the project. On Sunday 28 June there will also be a brunch and conversation, 'Rates of Exchange—A Discursive Sonntagsbrunch', discussing exchange and relations in the multispecies city, from 12-2PM.
Tessa Zettel is an interdisciplinary artist who works to create possible futures from forgotten pasts. Her participatory, site-based projects often involve forms of exchange and new relationships with obscured cultural practices and knowledge.
As an 'anti-disciplinary' artist, Sumugan Sivanesan works with a multiplicity of media. His installations, performances, videos and texts present a space for discussion and intervention.
Cooperation Partners: ZKU - Centre for Art and Urbanistics, Berlin Food Art Week

This project is supported by the Australian Artists' Grant. The Australian Artists' Grant is a NAVA initiative, made possible through the generous sponsorship of Mrs Janet Holmes à Court and the support of the Visual Arts Board, Australia Council for the Arts.


Last exhibition:

bOdy pandemOnium
Immersion into Noise
works by Joseph Nechvatal

Opening: 24 April 2015, 8PM
Artist Talk & Noise Music Concert: 25 April, 2PM
Exhibition runs: 25 April – 21 June 2015
Opening hours: Fri-Sun, 2-6PM and by appointment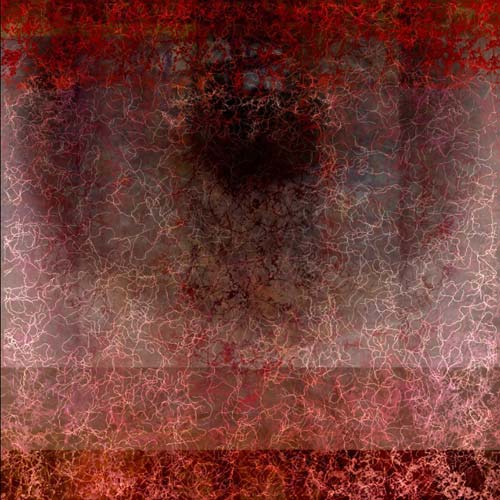 J. Nechvatal, frOnt windOw retinal autOmata, 2012,
Computer-Roboter gesteuertes Gemälde, 2x2m

Joseph Nechvatal (born in 1951 in Chicago) is a post-conceptual artist working in digital art. He is one of the most important pioneers of 'new media art,' but at the same time makes use of 'old media' (such as painting and drawing). What is phenomenal, and in our opinion relevant to the 21st century, is that his paintings are created through a use of custom artificial life software and computer robotics.

The exhibition, subtitled Immersion into Noise, is Nechvatal's first solo show in Berlin and presents recent works to a Berlin audience alongside his eponymous book Immersion into Noise (2011). In that text, Nechvatal provides visual analogies to audio noise within the powerful effects of the act of immersion.

In the bOdy pandemOnium exhibition, and in Nechvatal's work in general, the term viractualism, meaning the interface between the biological and the technological, plays an essential role: "The basis of the viractual conception is that virtual producing computer technology has become a noteworthy means for making and understanding contemporary art. This brings art to a place where one finds the merging of the computed (the virtual) with the uncomputed corporeal (the actual)."

Parallel to his theoretical research, Nechvatal has created a series of paintings and projections that show a C++ custom virus program (created with the programmer Stephane Sikora) invading, destroying and transforming his painterly art images based on intimate parts of the human body. In the exhibition at Art Laboratory Berlin, two large computer-robotic assisted paintings will be on display: frOnt windOw retinal autOmata (2012) and rear windOw curiOsites (2012).

Also on view will be one of his famous viral computer software de-generative works: Viral Venture (2011). It is accompanied by a musical score for two hundred electric guitars by the composer Rhys Chatham.

An artist talk with noise music concert of his piece 3 pOstmOrtems will take place on the opening weekend, on Saturday, 25 April, 2pm.
(More information)

Curators: Regine Rapp & Christian de Lutz
Press: Olga Shmakova

This exhibition is made possible in part by a generous gift from Michael Schröder.
Media partner:






[macro]biologies & [micro]biologies
Art and the Life Sciences in the 21st Century.
January 2014 - March 2015



from left to right : Mathias Kessler, Center for PostNatural History, Anna Dumitriu, Brandon Ballengee, Maja Smrekar

Exhibitions:
Moving from the vast to the minute, [macro]biologies & [micro]biologies, will be a series of 3 exhibitions, performances, and talks at Art Laboratory Berlin. The series moves from biosphere and landscape - systems, structures, creation and devastation (in exhibition 1) to the level of non-human, multi-cellular 'being' (in exhibition 2) and finally explores micro-organisms (in exhibition 3), as well as the minute particles or objects that still forms life or a basis for living. Additionally a programme of talks, performances and other events with artists, scientists and scholars will accompany the exhibition series.
(The [macro]biologies & [micro]biologies programme in overview)




We are proud to share with you our online-publication of the international interdisciplinary 2-day SYNAESTHESIA-Conference, held by Art Laboratory Berlin in the summer 2013:
Synaesthesia. Discussing a Phenomenon in the Arts, Humanities and (Neuro-)Science